Powdered Metal Production Equipment
To maintain the highest level of engineering and manufacturing services, PM National owns and operates the most powerful and reliable powdered metal production equipment available today. Our continuous investment in the best equipment allows us to process your orders more efficiently and provide a better product at a lower cost.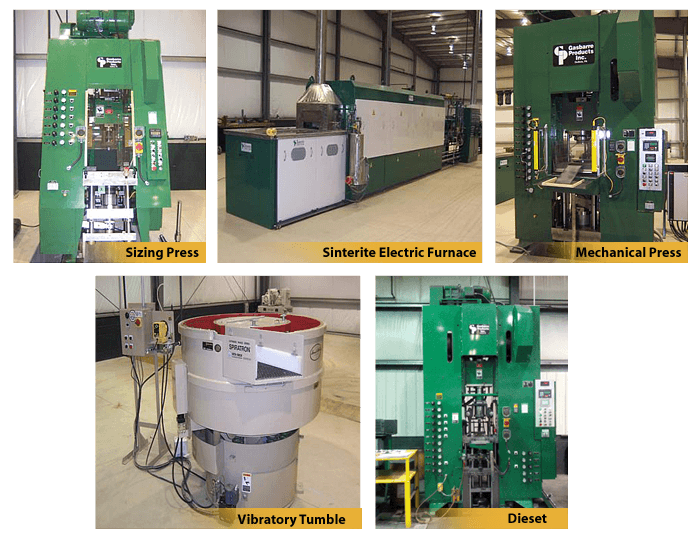 Specialized Powdered Metal Machinery
We offer several different powdered metal processes to ensure the ideal solution for each client. For traditional powdered metal parts, we use steel and carbide molding dies, punches and core pins. Part sintering is performed in a non-oxidizing atmosphere (nitrogen/hydrogen) in 3 continuous belt electric 18-inch furnaces.
Following is a partial list of some of the equipment used by PM National:
5 60-ton Performance Presses

2 200-ton Mechanical Presses

3 18-inch Sinterite Electric Furnaces
Spacious Modern Facility
Our equipment is housed in a spacious 40,000-square-foot facility situated on 20 sprawling acres. Our production floor has been carefully laid out and arranged to ensure efficient workflow and controlled manufacturing.
If you'd like to learn more about our powdered metal production equipment or any of our capabilities,
Contact us at 814-781-1960.